Or & Elle SPECIALIZES IN CUSTOM ENGAGEMENT jewelry to celebrate LIFE'S most intimate moments.
EACH ONE-OF-A-KIND DIAMOND IS SOURCED SPECIFICALLY FOR our clients.
SCHEDULE A CONSULTATION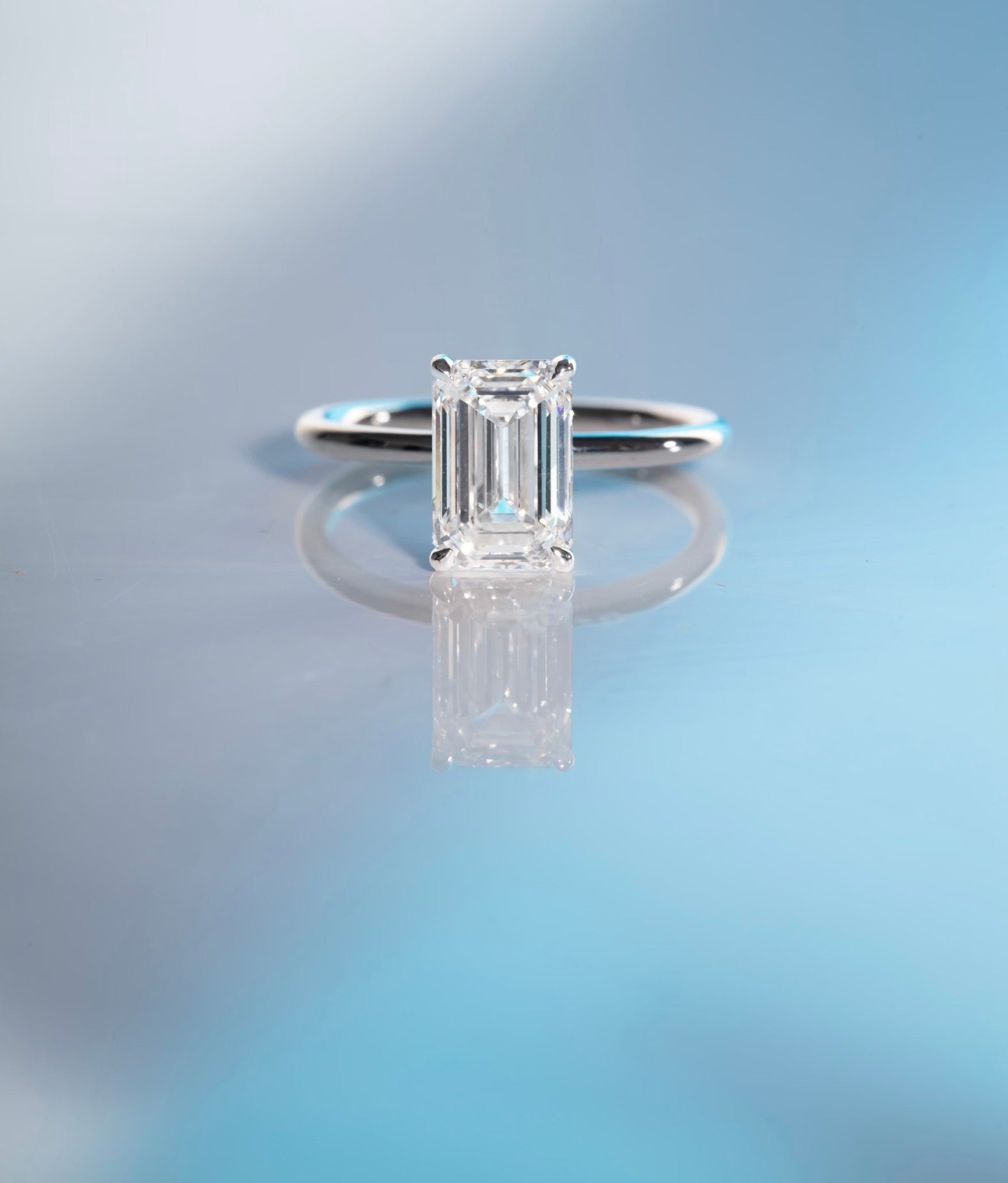 TIMELESS SHAPES
THE EMERALD
Emerald is a regal, step-cut diamond, which gives the appearance of a hall of mirrors.


Of the 4Cs, Clarity and Cut are of paramount importance. Because of its endless faceting pattern, even the smallest of imperfections - or inclusions - will reflect within the diamond.


When sourcing an Emerald stone for an engagement ring, our Atelier is uncompromising about Clarity. We source the highest Clarity diamonds - typically IF (Internally Flawless) or VVS (Very Very Slight Inclusions). Regarding Cut, we go beyond the 4Cs and ensure our Emerald diamonds have perfectly symmetrical faceting.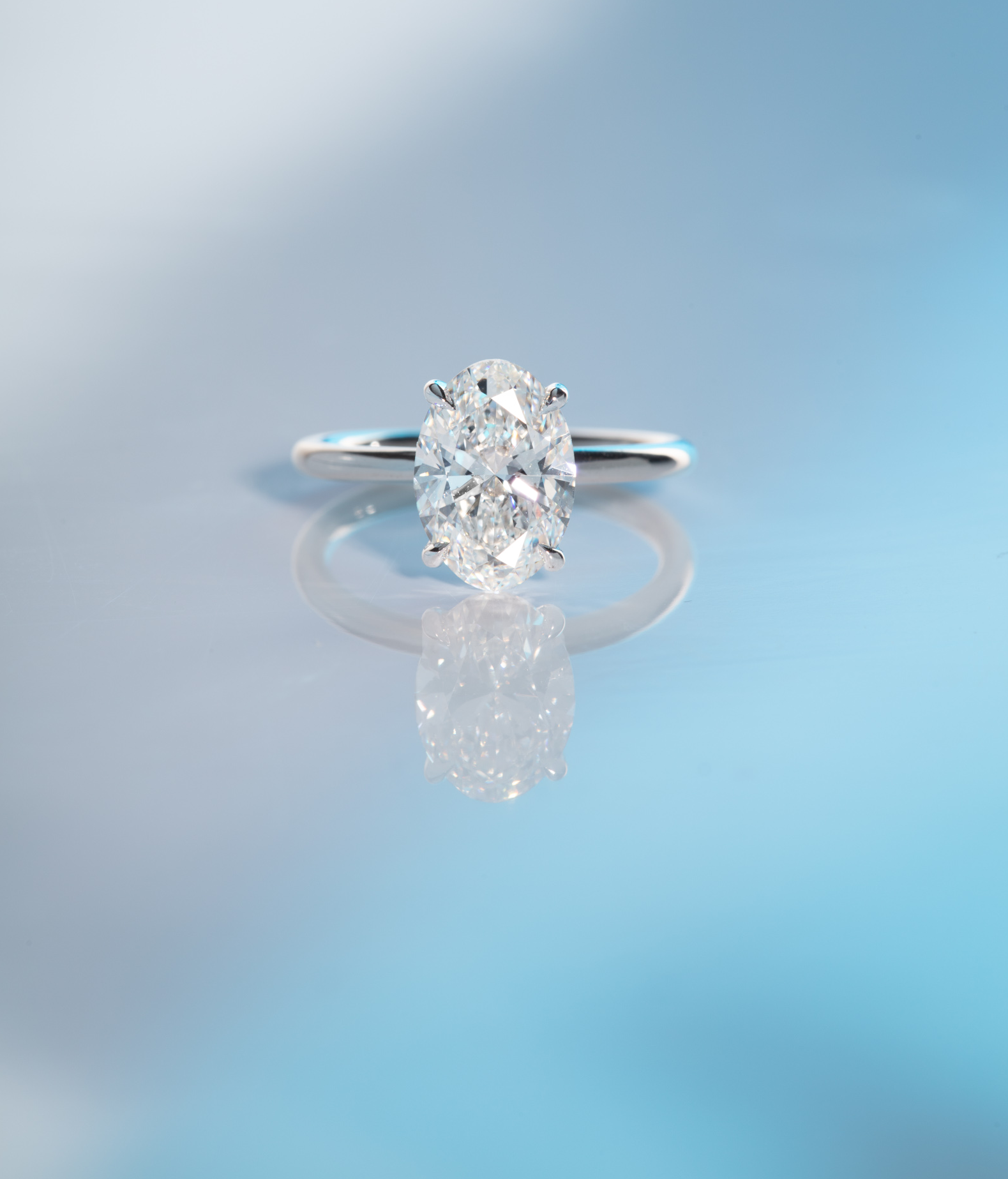 TIMELESS SHAPES
THE OVAL
Unlike a hall of mirrors appearance with Emerald diamonds, an Oval-shaped diamond is a brilliant cut and reflects light as though it were crushed ice. This exquisite shape allows for maximum light play - luminescent and endlessly bright.


Of the 4Cs, Color is paramount for Ovals. The rarest and most ideal diamonds are colorless, or grades D, E, and F. As diamonds show increase hues of yellow, their color grade decreases. Most jewelers use grade I-J diamonds and lower. Our Atelier will maximize Color when sourcing an Oval diamond - only working in the colorless range of DEF.


Ovals are the most elongating shape for fingers - as they cover a larger surface area than other cuts of comparable carat weight.
Custom Process
Design Consultation
To design a bespoke Or & Elle engagement ring, kindly fill out the intake form on this page or contact our Atelier. We'll then schedule a virtual meeting to learn about your vision, stone and design preferences, and timeline.

We specialize in classic engagement rings - timeless shapes and clean settings as well as unique, avant-garde designs.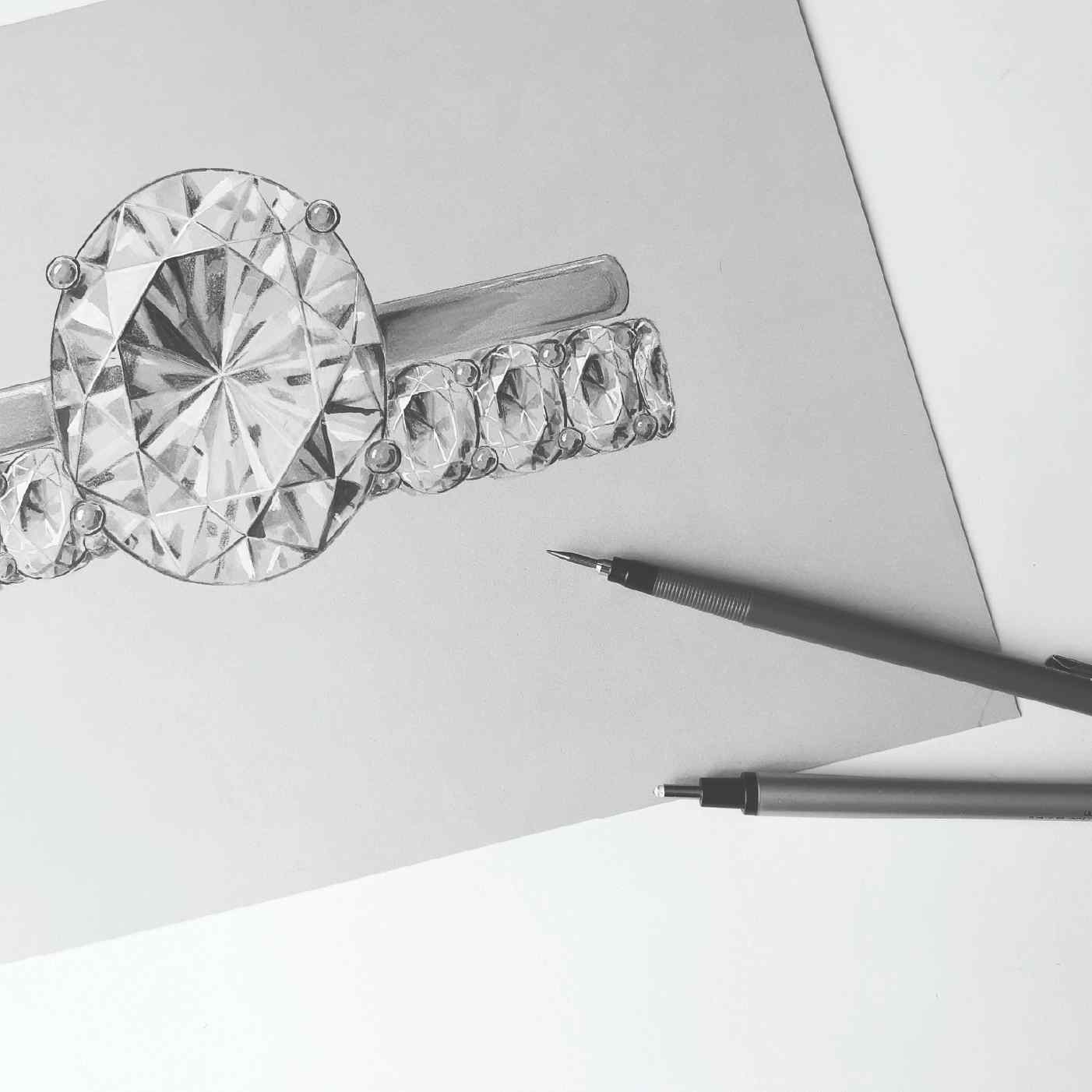 Sourcing The Custom Edit
Each client receives a bespoke Edit of curated diamonds to fit their vision.

Our judicious sourcing process goes well beyond the "4Cs," as we see first-hand how two diamonds with the same certificate parameters can look remarkably different.

Our Atelier is known for the exceptional quality of our diamonds, the optimization of each stone, and the utmost care and attention with which we source a selection of bespoke diamonds for each individual client.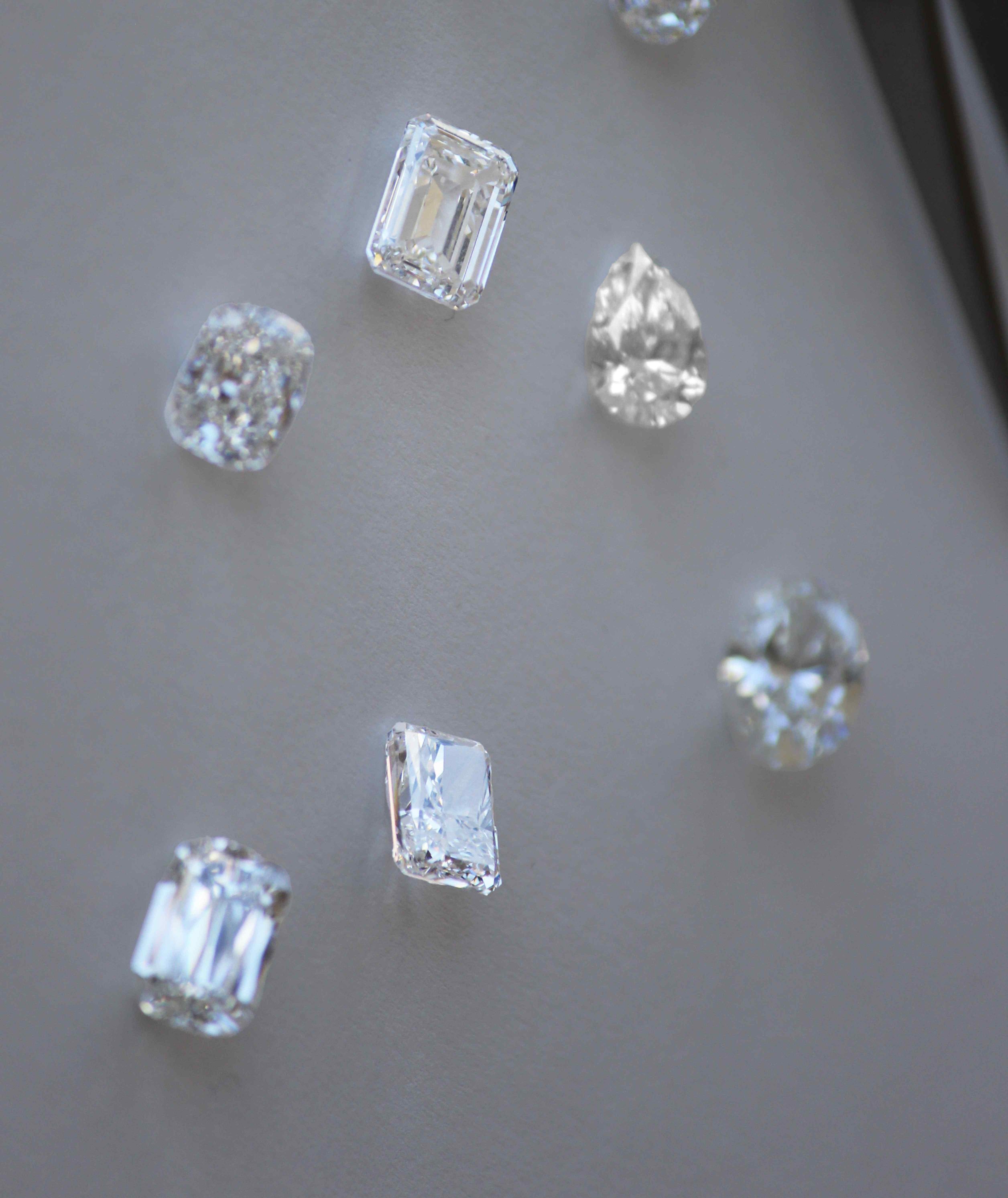 Diamond Selection
Following our team's presentation of the custom Edit, we assist clients with their selection of the center diamond (or diamonds). We spend as much time as needed discussing the specifications of each diamond and the various value and quality propositions therein.



Digital Modeling
Following the diamond selection meeting, our Atelier will begin modeling the engagement ring. We then share digital renderings, and during this period we can iterate as many times as necessary to perfect the piece.

Once the ring design is exactly as our clients envision, we begin the work of casting, polishing, & setting the diamond jewelry.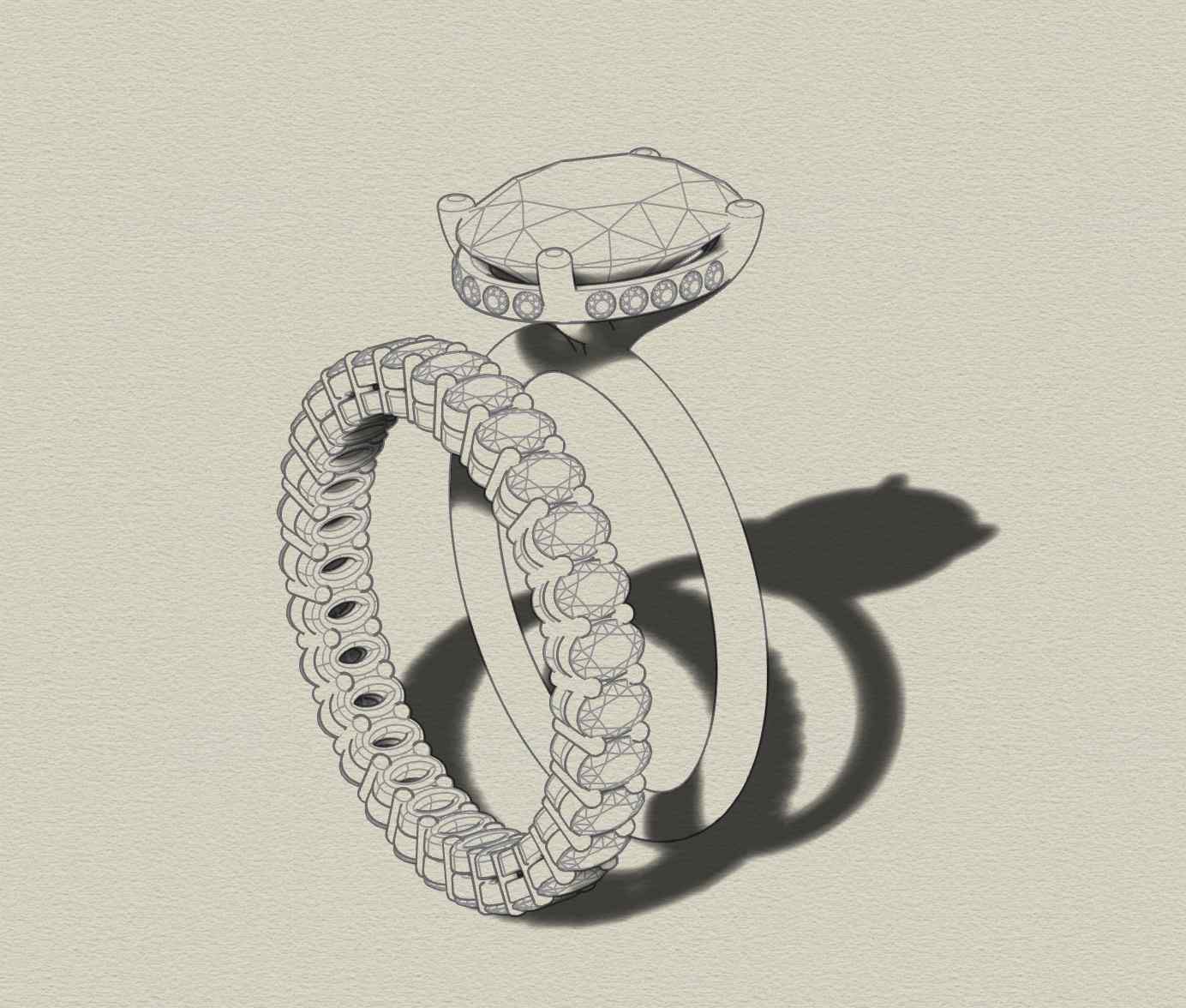 Goldsmithing
All our gold is cast from Recycled 18K. This means that heirloom jewelry is melted down to its original purity. From there we create 18K beads that are shaped into the architecture of the engagement ring. It's a circular process we're proud to partake in to ensure the sustainability of our jewelry. Recycled Palladium is also used for Engagement rings in white gold.

The gold is then polished by our expert craftsmen in Antwerp, Belgium.
Diamond setting
Or & Elle operates out of our family's near century-old Atelier. Our artisans are among the finest in the world, and the relationships we have with them are deep and long-standing.

Finally, the client's chosen diamond is set in the gold cast, together completing the engagement ring.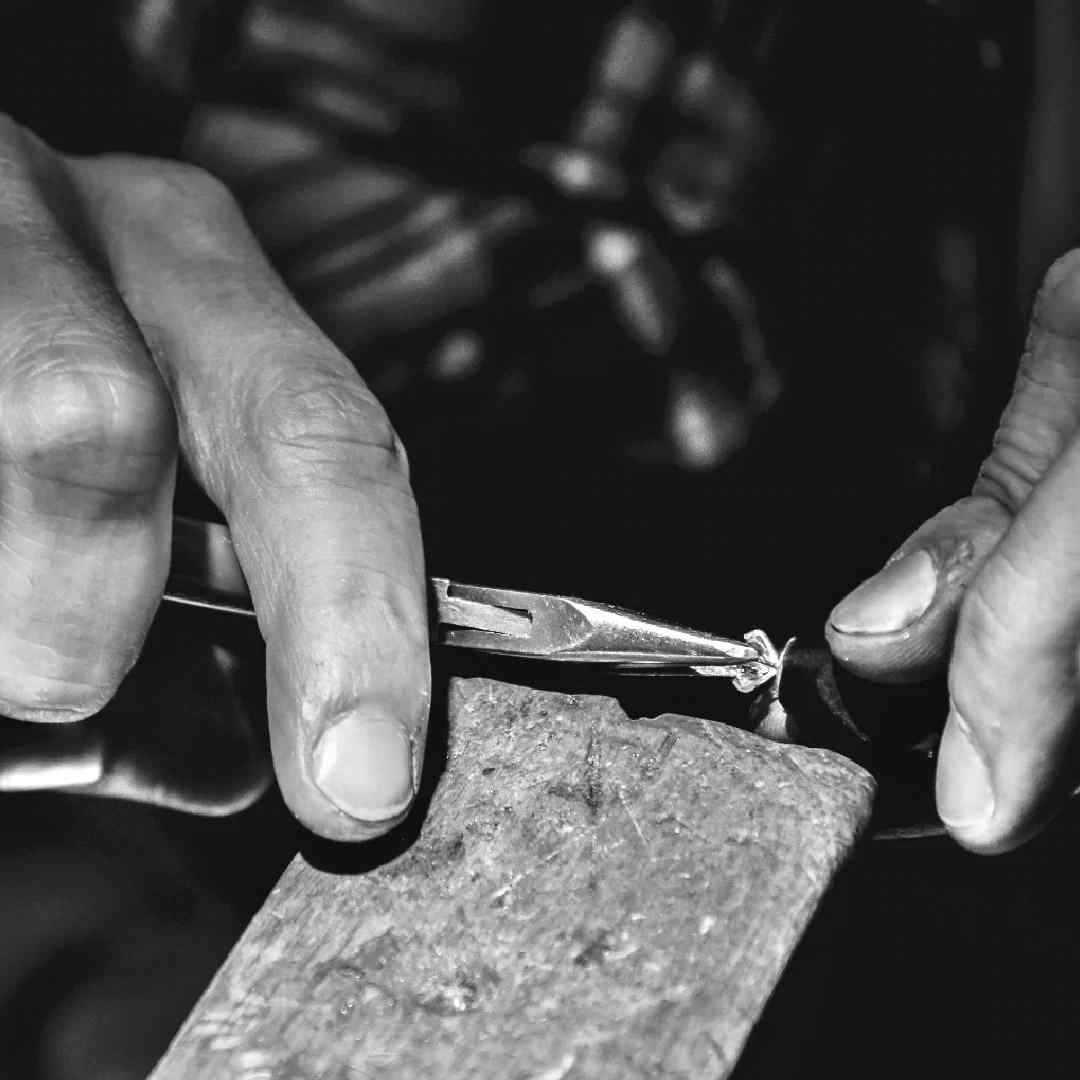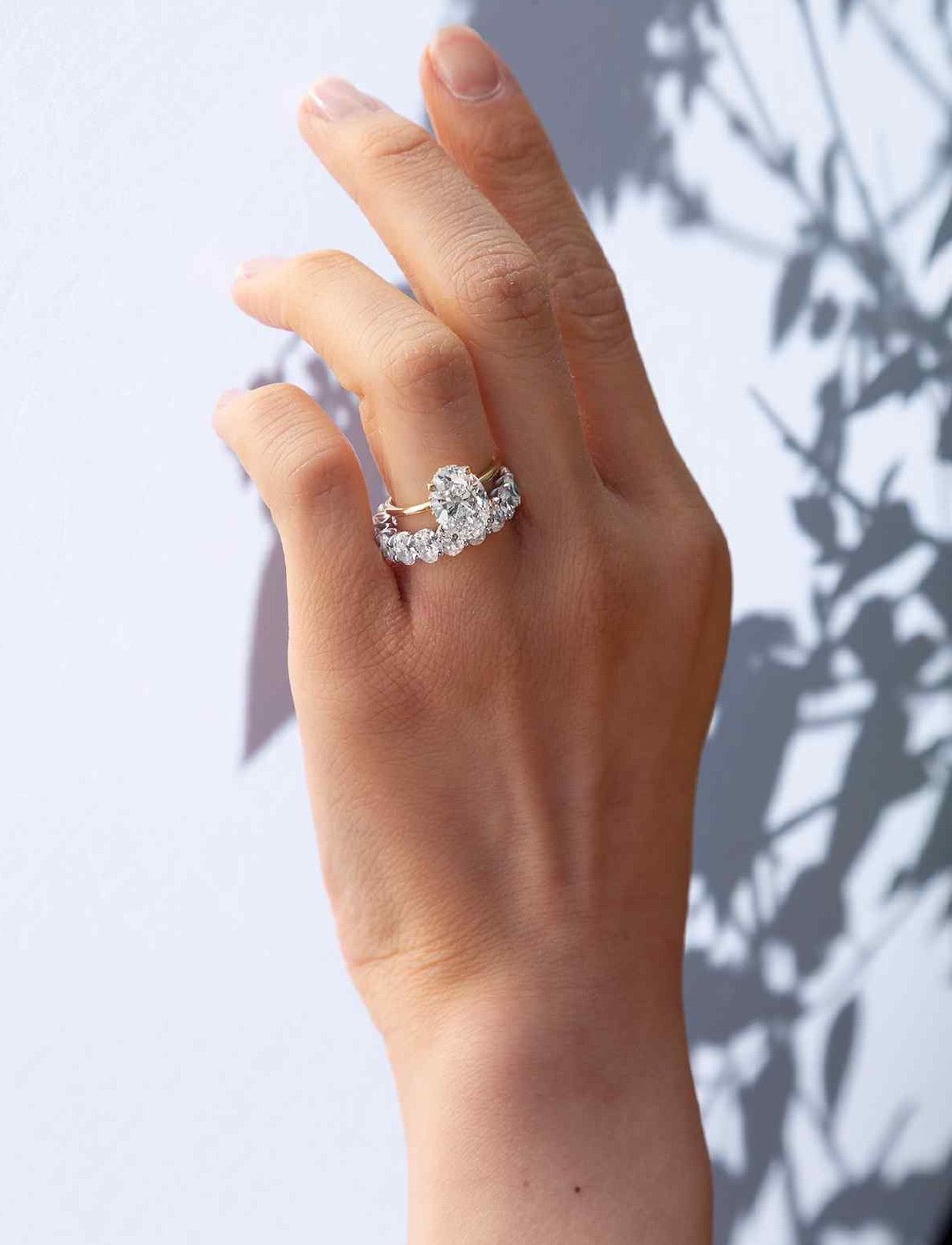 DIAMOND WEDDING BANDS
SANS CESSE ETERNITY RINGS
Sans Cesse means never-ending in French, emblematic of continuous diamonds and the love they celebrate. All of our Sans Cesse Eternity rings feature full bands of Ideal-cut diamonds, precisely hand-placed to radiate light infinitely.

Clients may request a higher set Engagement Ring to ensure their ring sits perfectly flush with their Wedding Band.

The Sans Cesse Collection is fully customizable. Currently available in several diamond shapes: Emerald, Pear, Round, and Oval - as well as 18K White, Yellow, and Rose Gold.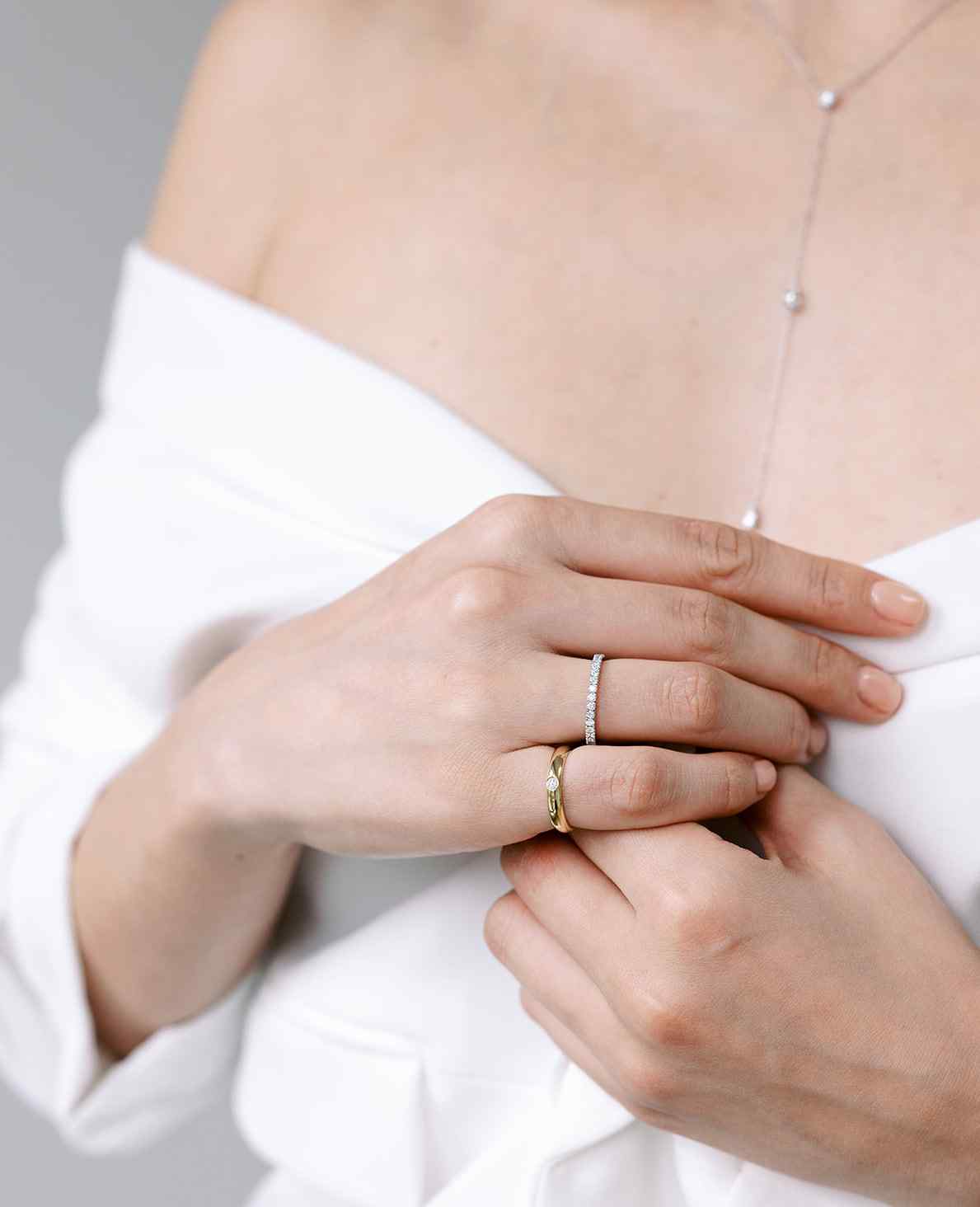 DIAMOND WEDDING BANDS
ÉTERNITÉ
This timeless eternity band features round brilliant diamonds - 0.8 total carat weight - with 2.5 grams of 18K gold.


The Éternité band is fully customizable. Write to our team to customize diamond shape and carat size. Currently available in 18K White, Yellow, and Rose Gold.