Contact Our Atelier
Email us info@or-elle.com or send your message below. We will respond within 24 hours.
Custom Process
Design consultation
To design a bespoke Or & Elle piece, please fill out the intake form on this page or contact our Atelier. We'll then schedule a virtual meeting to learn all about your vision and timeline.

No vision is too small or too large. Our custom creations range from timeless jewelry box staples to once-in-a-lifetime celebrations.
Modeling of bespoke jewelry
Following the design meeting, our Atelier will begin modeling the custom piece. We also send our digital renderings to our clients, and during this period we can iterate as many times as necessary to perfect the model.

Once the design is exactly as our clients envision, we begin the work of casting, polishing, & setting the diamond jewelry.
Goldsmithing
All our gold is cast from recycled 18k. This means that heirloom jewelry is melted down to its original purity. From there we create 18k beads that can be shaped into the architecture of any custom design. It's a circular process we're proud to partake in to ensure the sustainability of our jewelry.

The gold is then polished by our expert craftsmen in Antwerp, Belgium.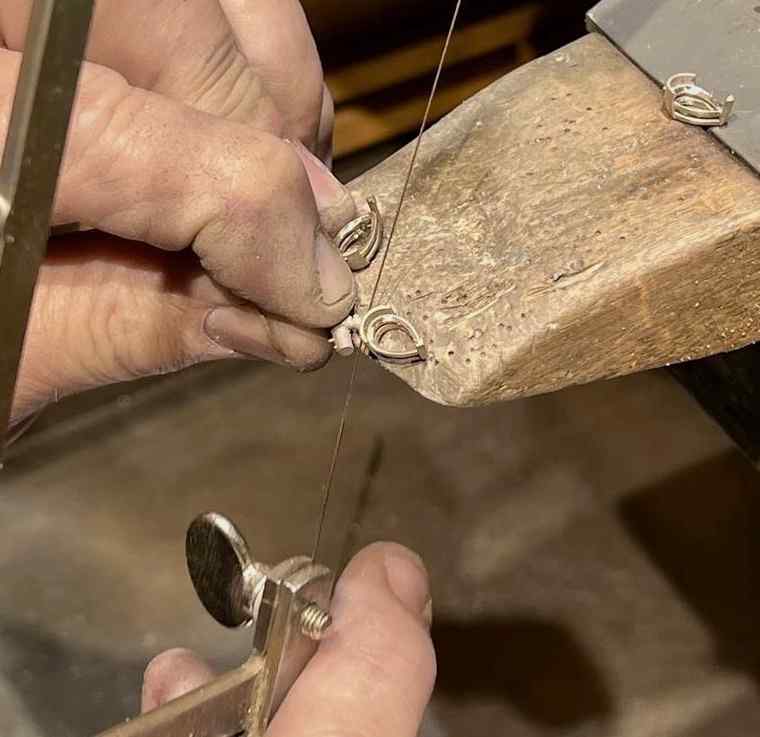 Diamond setting
Or & Elle operates out of our family's near century-old Atelier. Our artisans are among the finest in the world, and the relationships we have with them are deep and long-standing.

Finally, D color, IF/VVS clarity diamonds are set in their gold cast, together completing the custom design.